UAE's new veterinary law must be enforced to stop malpractice, say vets
Licensed vets are calling on authorities to enforce the strict new rules to stop illegal clinics from practicing veterinary medicine
An updated federal law that places strict penalties and fines on illegal veterinary practices would be a greater deterrent to unlicensed clinics if strictly enforced by the authorities, say experts.
The law issued by President Sheikh Khalifa on Sunday punishes anyone who practices veterinary medicine without a licence from the Ministry of Climate Change and Environment with at least one year in jail and a fine of up to Dh200,000.
In addition, those who recruit unlicensed vets or support staff will be fined between Dh10,000 to Dh200,000 and can face clinic closure and license termination.
Dr Mahmoud Mohammed, a vet at Al Rawda Clinic in Al Dhaid, said he knows of about six practitioners who failed their vet licence test, but practiced the profession anyway under a pharmacist license.
"They failed and yet insist to practice as a clinic, and the law doesn't allow that. The old law used to punish them, but the penalties were light," he said.
_______________
Read more:
Huge fines for unregistered vets under new law
Dubai pet shops closed down after spate of puppy deaths
Dubai vet has many tales of tails to tell
_______________
Dr Mohammed is optimistic that stricter punishments will stop illegitimate veterinary practices "from hurting us (professionals)."
He said the unlicensed clinics would compete with legitimate vets and claim their diagnoses and prescriptions were more accurate.
"Or if I prescribe a medicine to a pet owner, and they go to the pharmacy to issue it, they insist on imposing the medicine they want to sell, and that harms the pet and its owner."
Dr Mohammed said offending clinic will only be deterred by the harsher punishments if the law if enforced vigilantly.
"A while back the authorities were very vigilant, and that did put a limit," he said.
Dr Manal Al Mansoori, an animal rights activist and director of Yanni Animal Welfare Group, said she knows of many nurses who act as vets to provide home services or treat animals at farms.
"This law may help control them a bit but we also need the public to cooperate and report them."
She said people tend not to report unlicensed practitioners because they offer cheaper services.
"But in the end such people end up paying the price when their animal dies."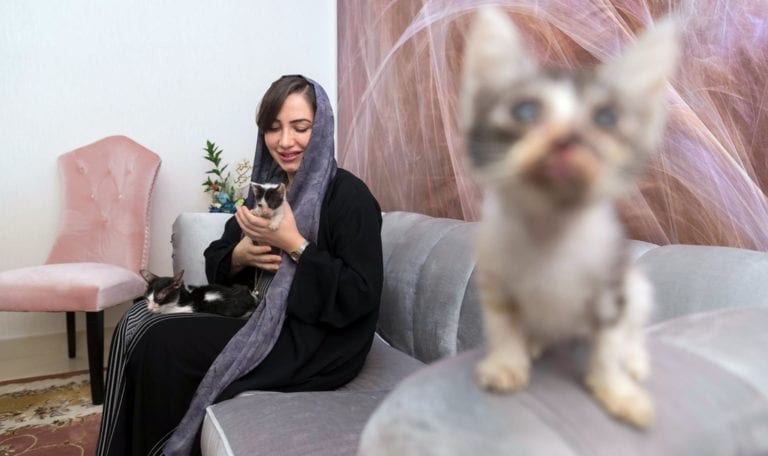 Dr Al Mansoori said the licensing scheme should be further categorised by the services a clinic is certified to offer, such as such as orthopaedics, dental care and gynaecology, as well as whether or not they are able to perform surgeries.
She said most vets tend to offer all medical services even if they lack the expertise needed.
"As activists we receive many complaints from pet owners who took their pets to Sharjah or Ajman because of a broken leg, and they take it in for surgery, but the animal ends up dying or has its leg amputated."
She said the issue was with vets who are inexperienced with surgery or orthopaedics.
"Their experience is mostly with cattle, not highly specialised with joints and fractures."
The law is therefore very much needed in the UAE, she said.
"We need this in the UAE very badly; based on the background and the experience of the vet he should be granted the medical licence or practice privilege."
Other issues that Dr Al Mansoori need to be legally addressed are the need for a medical liability committee and a cap on extortionate treatment costs.
The cost of treatment rivals and can even surpass that of human medicine.
Intravenous fluid therapy costs Dh500 at veterinary clinics but costs only Dh300 at human hospitals.
Prices are also doubled if an animal is admitted as an emergency patient, she said.
Updated: October 10, 2017 09:48 AM
The National News
Read the Article https://www.thenational.ae/uae/uae-s-new-veterinary-law-must-be-enforced-to-stop-malpractice-say-vets-1.665852